How to Choose the Edge Profile for your Kitchen Countertops
After choosing the right color granite, quartz, or marble slabs for your kitchen countertops, the next step is to select the edge profile that will go along all of the exposed edges of your kitchen countertops.  Edge profiles are what makes a difference between a nice-looking countertop and a fantastic looking countertop.  Saw Tech Countertops has a wide variety of edge profiles available to choose from, some of them are standard edge profiles at no extra cost to you, and some have cost a little more because they require more time to shape and polish.
Typically in the industry, the Eased edge is the only edge that doesn't require additional cost. At Saw Tech Countertops, we offer five standard edge profiles including Waterfall and Bevel options.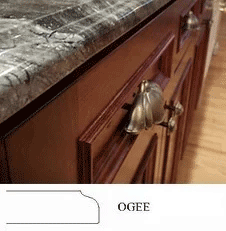 This is a popular edge because of its beauty and elegance. It is a great way to enhance the beauty of your granite. Kitchen designers sometimes use an Ogee edge on the kitchen island and a half round on the perimeter countertops to accent the island.
The Demi Bullnose edge adds curves to the room. Out of all the standard edges, this one most shows off the thickness and solidity of the granite. This edge has a radius on the top and a slightly eased edge on the bottom.  This is popular because it can go with both contemporary and traditional style kitchens. It is easy to clean, and highly resistant to impacts that may cause chipping.  *Free*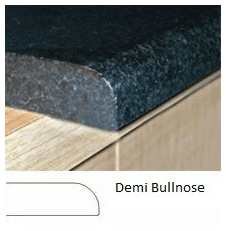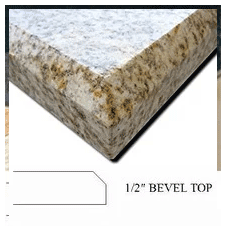 Another popular contemporary edge. It has an angular slanting edge for a more modern look. *Free*
This edge goes well with any style of kitchen, but it is most popularly used for countertops that have upper bar areas.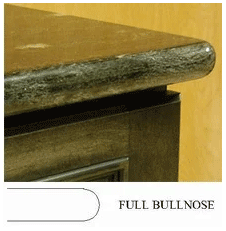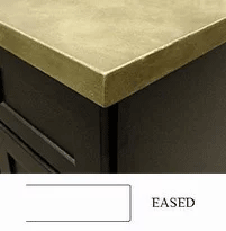 The Eased and Polished edge profile has a small 5mm radius on the top and is slightly eased on the bottom. This is the most commonly used edge. *Free*
Our Most Popular Profiles